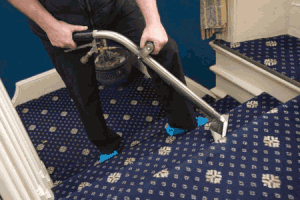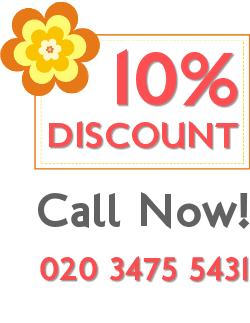 Expert carpet cleaning services in Shepherds Bush, W12 provided by Best Cleaners London. Carpets are expensive investments at any home and it is vital to take proper care of them. The busy lifestyle of most of the residents in London hardly leave them with any time to look after their carpets the way they deserve.
That is when they feel the need to hire professional carpet cleaning companies in Shepherds Bush to do the job in behalf of them. Our professional carpet cleaning company has earned huge reputation over the years simply because of the quality services offered by us.
Carpet Cleaning
Prices
Landing Carpet
£11

£10

Bedroom Carpet
£22

£20

Livingroom Carpet
£28

£25
We have been operating in Shepherds Bush, W12 London for quite a number of years and have always remained a preferable choice when it comes to carpet cleaning.
The carpet cleaning services offered by our company consist of:
Dry Carpet Cleaning
Rug Cleaning
Hot Water Extraction
Stain and Spot Removal
Regular Shampooing
Anti-static Treatment
Detergent Treatment for Dust Mites and Mattress Cleaning
The carpet cleaning services that we offer will make any carpet cleaner than ever. The equipments used by our carpet cleaners are at par with the best in the industry and certainly capable of delivering optimum results. We also make sure that cleaning products and solutions are properly tested and verified before we use them.
There comes a time in one's life when one looks down at a stain on the carpet and says to oneself, 'Well, that was it! I have to buy a new one.' I thought that moment had come in my life, but then your cleaners showed up and made everything right. I think I will use the same carpet for a very long time. Thank you!
Carpets that remain dirty are not at all safe for the health and hygiene of the people living in the house. The fibres within the carpet tend to attract allergens and bacteria which can prove quite harmful if not taken care of immediately.
The carpet cleaning methods used by us make sure that all the dirt from within the carpet fibres is extracted out properly. The cleaning experts from our company have the knowledge and skill to perform these tasks with ease and efficiency. Depending on the nature of the carpet, the professionals from our company decide on the procedure that will suit it best.
It is quite an obvious fact that people feel hesitant to allow strangers within their house to clean their carpets. However, there is nothing to get worried of as every cleaner from our company is vetted, insured and trained which offers our customers with the peace of mind. We guarantee that the carpet cleaning task done by our cleaner will not only prove satisfactory but exceed the expectation of our clients.
We have vast experience and knowledge in this field and there is hardly any task that we cannot achieve when it comes to cleaning carpets.
About Shepherds Bush
The west London area of Shepherd's Bush connects to every part of the city quite well. Shepherd's Bush Green is the main shopping area and to the north one can find Westfield Shopping Centre which is regarded as Europe's biggest urban shopping centre.
Towards the west side of Shepherd's Bush Green is the main residential area where four storey and three storey structures are a common sight. There are plenty of communities including people from New Zealand and Australia in the area. The place is famous for its arts and entertainment culture and consists of quite a few theatres. The Bush Theatre has earned the reputation of nurturing young talent in the field of theatre writing.
Shepherds Bush Empire, the popular music venue is definitely a favourite choice for travellers as renowned artists like Bob Dylan, Neil Finn, David Bowe and others have performed here.
Lots of famous personalities like Robert Steadman, Evelyn Glennie, Charley Boorman and Ewan McGregor have lived in Shepherd's Bush. Travelling around the place is quite easy as there are plenty of transportation options available throughout Shepherd's Bush. There are more than twenty two bus routes available along with train services to Willesdon Junction and Clapham Junction. Sport is a popular activity is the area and the football club known as Queens Park Rangers is located in Shepherd's Bush. Linford
Christie, the Olympic Gold winner used to stay in Loftus Road. There are lots of pubs, restaurants and cafes located in Shepherd's Bush which makes it quite convenient for travellers.