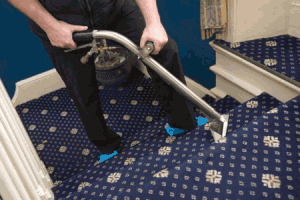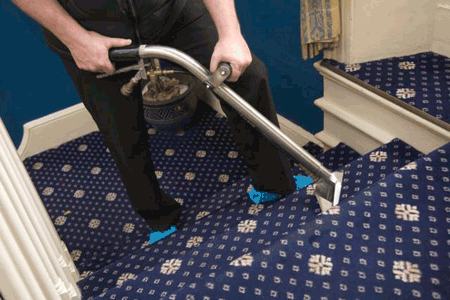 Everybody loves a nice carpet, it gives us that cozy nice feeling at home. Carpets could be a statement piece in any room. However, it is something that people notice right away and a dirty carpet is not a good look. Imagine you have a client waiting to meet you at the office and while sitting in the waiting room he looks at the dirty carpet under his feet. It gives out a bad impression and nobody wants that for sure. If you have a carpet that has not been cleaned in a while, has some suspicious stains or just needs a refreshing to bring back its vibrant colours, call us straight away!
Our company is specialised in the Professional Carpet steam cleaning. It provides all kinds of carpets a professional deep clean with the powerful high powered hot steam extraction machine. It is the best way to have your carpets professionally cleaned and gives the best results on fabrics. It will make them clean and shiny with no dirt and grime residues. We do a thorough check on your carpets before treating them in order to choose which chemicals would work best and avoid any damage. No spots will be left on your beautiful carpet after we treat it.
Not many people actually know how much dirt, dust and microbes live in their carpets. Sometimes a dirty carpet could even be dangerous for your health. We recommend doing a carpet clean every few months, especially if you have children or pets at home.
Carpet Cleaning
Prices
Landing Carpet
from

£4

Bedroom Carpet
from

£23

Living room Carpet
from

£25

Upholstery Steam Cleaning
from

£30
Here is how we do the carpet cleaning:
We arrive at your house and we run some tests to see what kind of fibers does your carpet have
We run some pH tests to see if some chemicals from previous cleans are not left on
We pick the best technique and chemicals to provide perfect results and leave the carpet spotless
Using a vacuum machine, we remove all hard dirt and pieces from your carpets
Using an antiviral spray, we remove all bacteria that might be attached to your carpet fibers.
We use powerful steaming to dissolve all dirt, stains and leave your carpets clean smooth and smelling fresh
In case of any stubborn stains, we use special chemicals to get rid of those and make sure nothing is left behind
We use air movers to speed up the drying process
For an additional charge we can treat your carpet with anti-stain chemical that will prevent it from getting so dirty in the future.
However, we provide Dry Cleaning for Carpets service as well. If you want perfect results in no time, this is the perfect option for you. It is a fairly new method but rest assured that it is as efficient as the regular Carpet Cleaning, taking less time because you do not have to sit and wait for your carpets to dry.
Using out Carpet Cleaning service will not only brighten your home or office and leave your carpet looking brand new. It will also sanitise it and remove all bacteria from it. This is especially important when you have kids in the house since they are mostly on the floor and they touch everything. It is important we keep our home and working space safe and a good environment to be in.
The detergents we use are absolutely safe, all natural and non-toxic. This makes them harmless to your children or pets.
Important areas in London

We will be there for you to save you any worries and wash your carpets for you. Our Professional Carpet Steam cleaning will make them fresh and clean once again. You can call us 7 days a week. We will be there for you and more than ready to help you.
I just wanted to say that you have been my favorite cleaning company ever since you got rid of that nasty stain on my carpet. I sincerely thank you! I thought I would have to buy a new one for sure.
Do you move furniture during the clean?
We could move the furniture and other items obstructing our ability to give an optimal clean (within reason).
How long does it take for my carpet to dry?
We extract the moisture from the carpet at the end up to 95%, which means that the carpet should be dry in 2-3 hours. We advise our customers to open a window in the room where the carpet is to help the drying process.
Can I step on the carpet right after the clean?
It is preferable, if you want to step on the carpet right after the clean, not to wear shoes.
How often should I clean my carpets?
We recommend doing a carpet clean once every six months for optimal results and keeping it fresh, clean and sanitised.
Do you clean all kinds of carpet?
Yes, we do cover all types of fabrics and carpets. This is why we make sure to run all tests required prior your carpet cleaning service. That way we provide the best quality cleaning for the specific kind of carpet that you have.
Here are a few tips and tricks on how to keep your carpet well-maintained:
Vacuum all your carpeted surfaces at least once a week if not more often. This prevents dust and bacteria to build up on the carpet.
Call a professional when you get a heavy stain and do not attempt anything by yourself, you are risking to damage the carpet and ruin it forever.
Whenever you get some spillage or stain, do not rub it in, rather just dab it from the outside towards the center. This way you prevent the stain from spreading around and causing more damage.
Do not hesitate to call us, we are ready to come and restore your old carpets back to their former glory any time, seven days a week.