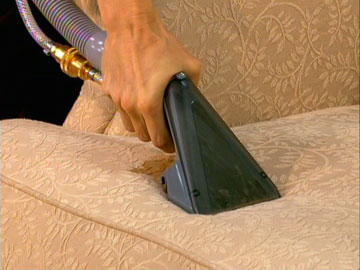 Best Cleaners London is one of the leading companies offering Professional Steam Cleaning Services, as for your upholstery, so that for all the fabric made blinds, curtains, carpets and rugs. We are due to pay attention to every detail and to be extremely strict towards our duties, aiming to meet all our customers needs and expectations.
We all know that buying new upholstery is an investment an average household cannot easily afford. This is why, in order to have the life of your furniture prolonged and to save yourself the expenses of replacing the spoiled pieces, proper care is required.
Whenever your furniture is looking dull and worn-out, maybe its time for a good clean. Call us and we will do that for you in no time. The team of professionals will arrive with best quality steaming equipment that is used for carpets, rugs and all soft fabric and upholstery.
We all know how hard it is to keep your sofas and armchairs neat and clean looking. They are being used all the time, spillages happen on a regular basis and at the end of the day they just do not look as fresh as they used to. Even if you take good care of them and vacuum them weekly, it is inevitable that they starts looking…their own age. Having a dirty piece of furniture right in the middle of your living room can be quite unpleasant, to say the least.
No worries, we've got you! Our company has been doing this type of service for many years now, mastering the upholstery cleaning so you don't have to worry and have your living room or office space looking nice and neat.
Our professional technicians have the best skills in taking out dirt and stains. Using the powerful steam cleaning, they will leave your upholstery spotless and bright looking. We are perfectionists and we aim to spread that perfection across all our clients. Whenever you have a spot or a stain, give us a call right away, we will send a team straight to you.
We often try to remove certain stains and dirt on our own and unfortunately that just makes things worse. You can trust our company for the best results possible.
This is how we clean upholstery
You book a professional team to come to your home/office at your convenience
They arrive with professional equipment
The upholstery is being thoroughly vacuumed
Stain and spot removal detergent is put on any stubborn staining
Using the steam machine, we cover all areas and corners, making sure nothing has been missed
We deodorize your upholstery, leaving it looking and smelling fresh
Frequently Asked Questions
Can I be there and supervise?
Yes, the procedure is quick so you can sit right there and watch your upholstery becoming nice and clean as if new all over again.
Can you remove any stain from my upholstery?
Absolutely, our professionals are very experienced and know exactly how to operate with certain textiles and stains. We guarantee 100% that any kind of stain will be removed from your favourite piece of furniture.
Do you use chemicals?
Yes, In order to remove all stains from your upholstery we need to use certain chemicals. Do not worry though, they are absolutely safe and non-toxic. If you however, are sensitive or allergic to certain types of chemicals, please do not forget to tell us so we know not to use it.
Do you always steam upholstery or can you also dry clean it?
We usually steam most upholstery since it gives the best results, for delicate fabrics however, we use dry cleaning so no damage has been caused.
How long does it take to dry?
Depending on the fabric and type of furniture, usually takes between 3 and 6 hours. Wool and wool blends can take up to 7 hours to completely dry.
Do you clean all types of upholstery?
Yes, we do cover all types of upholstery and fabrics. When our cleaners come they will check the exact textile you have and decide on how to proceed in order to reach best results.
Prices
Below you can see the prices of our cleaning services