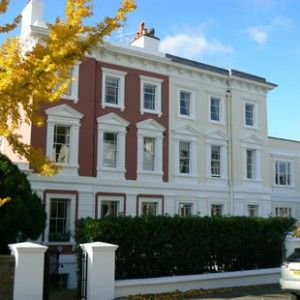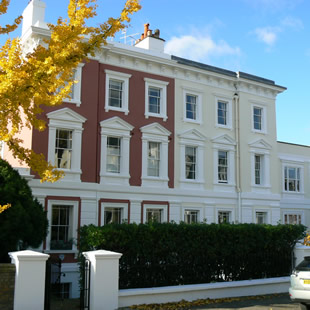 Moving into a new lodging or out of the old one can turn into a pretty scary scenario once you get to face all the domestic work that has been lurking in the corners of the kitchen, bathroom and even in the bedrooms. On top of all the packing, loading, moving and unloading into a new place, this activity might get quite overwhelming. Well, we know how you feel. And we can tell you that you don't have to feel this way.
Because change is good. Because moving on is a good thing. And so is moving in or out. That's the exact reason why we exist – because we would like to make things easier for you and lift some weight off your shoulders. Our company provides all London areas with professional End of Tenancy Cleaning service, granting you with the chance to experience the good sides of moving places.
Nobody likes to clean in general but when you are about to move out, things become much scarier. Kitchen, bathroom and all those hidden places you never paid any attention to in your daily life. Because who thought those taps gathered so much lime scale, and those carpets were pretty much designed to be a dust magnet…
Eventually, no matter on which side you are on, being a tenant leaving a place or an owner left with an empty flat, you do have to face this issue. Tenants would like to get their initial deposit back and owners would love for their property to be well respected and left in a proper condition. This is where we come in! You don't have to worry about doing all the heavy cleaning along with managing all your belongings into the new place. Just give us a call and we will be right there for you.
End of Tenancy Cleaning
Prices
Studio Flat
from

£89

One Bedroom Flat
from

£145

Two Bedroom Flat
from

£165

Three Bedroom Flat
from

£189
Since End of Tenancy Cleaning requires a bit more detail and work done, we make sure we cover all the places that need to be cleaned, especially the places that need a bit more attention (bathroom, fridge, oven etc.)
Living in a rented accommodation has its advantages, but one of its greatest cons ever is the need of end of tenancy cleaning in the end of your lease contract. I am happy I've found you, because you really did a great job there!
Here is a list of all the things we will cover for you: Kitchen:

all surfaces cleaned
all cupboards and shelves wiped and dusted
sink and taps washed and disinfected
oven cleaned
fridge and freezer cleaned
washing machine
all kitchen appliances cleaned
all bins emptied
floors vacuumed and mopped

Bathroom:

sink and taps washed and disinfected
bathtub washed and disinfected
shower (hose, shower head and taps)
toilet cleaned, limestone removed and disinfected
cupboards wiped and cleaned
mirrors cleaned
floors vacuumed and mopped

General Cleaning:

vacuuming all floors and carpets (including under mattresses and sofas)
dusting all surfaces, frames and objects
cleaning all glass surfaces and mirrors
cleaning all wooden parts and polishing them
all door handles disinfected
washing all floors
cleaning all the windows on the inside

Below you can check out some of the areas we service
Frequently Asked Questions
What does it mean that you guarantee the End of Tenancy Service?
Our End of Tenancy Cleaning Service is guaranteed which means that if after the completion of the job our work performance is a subject to dissatisfaction we provide a 48-hour guarantee. During the next 48 hours after the service we are able to come back and apply a recleaning session free of charge.
What kind of detergents do you use?
We are happy to inform you that we use professional detergents which are not toxic and eco-friendly
Would I be able to get my deposit back?
We guarantee that you will get your deposit back due to the fact that the standard of our End of Tenancy Cleaning Service is to apply a deep and proper cleaning from top to bottom with no exceptions.
Can I be there and supervise?
Yes, absolutely! Feel free to supervise our team working or just come in after they are done for a check
When you clean my appliances, do you clean them on the inside as well?
Yes, you can book additional service for inside cleaning of ovens, refrigerators and other appliances.