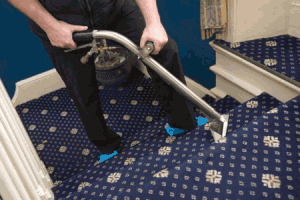 We are one of the most reliable carpet cleaning companies in Clapton, E5 London and we also offer some of the most affordable carpet cleaning procedures. We've been in the business for many years and during this time we've built ourselves an excellent reputation. Everyone knows us for our reliable and qualitative services which are carried out by knowledgeable and motivated cleaning technicians.
Our carpet cleaning service is one of the most successful in the area and we are glad to see that more and more people decide to take advantage of our services. The years of experience have helped us gather a reliable team of cleaning technicians who do their best to meet the
needs of our clients.
Carpet Cleaning
Prices
Landing Carpet
from

£4

Bedroom Carpet
from

£23

Living room Carpet
from

£25

Upholstery Steam Cleaning
from

£30
Great methods of working and the result is sparkling clean and shiny carpets that I barely recognized.
– Anthony
I am very impressed by the innovative methods of working in your company. I saw really amazing carpet cleaning.
– Rose
Carpet cleaning is a difficult job, especially if you are an average homeowner who isn't familiar with the different types of carpets and carpet cleaning methods. With our help, you can have your carpets perfectly clean in a matter of hours. We utilize efficient cleaning methods which get rid of the toughest stains and completely flush out the dust and grime from the carpet.
I have been procrastinating for too long the need of deep cleaning my carpets at home, especially when I have realized that I can't deal with that all by myself. Thanks to your amazing carpet cleaning company, all the dirt is gone now!
By having your carpets professionally-cleaned you'll get rid of moisture, mould, dust, dirt, stains and spills that spoil your otherwise beautiful carpet. Our service is also frequently booked by people who want to have their rugs or mattresses cleaned, so don't hesitate to give us a call if you need those things cleaned as well.
Despite the fact that we've been in the business for several years, we still find new ways to improve our carpet cleaning services and methods. Our desire to improve our services is the key to our success. We constantly come up with new ways to make our carpet cleaning procedures quicker, more efficient, and more affordable.
About Clapton, E2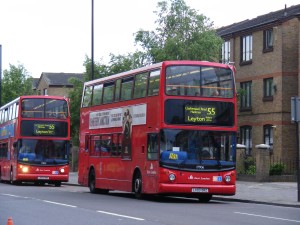 Clapton is a small and cozy district situated in the north-western part of London. The neighborhood is split in two parts – Upper and Lower Clapton. The area is part of the London Borough of Hackney.
Nowadays, the district is named Clapton, but between the 14th and 18th century, it bore the name Clopton. The district is divided by the Lea Bridge Road in a Lower and Upper part. The decision to split the neighborhood was taken by a manorial court in the 19th century.
Currently, Clapton is a normal neighborhood which offers affordable housing options. However, during the 1990s, it was a known as an area troubled by drug sellers and many crimes. The district was even nicknamed "Murder Mile".
In Upper Clapton is located one of the most unusual churches in London known asa the Church of the Good Shepherd. It was used as a place of worship by the Ancient Catholic Church.