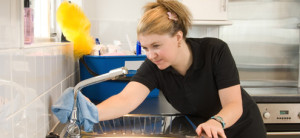 To feel the comfort and the satisfaction of a clean and tidy home all you need is to contact our house cleaning company and forget all the cleaning problems. To manage with all the chores our friendly team of house cleaners will provide adequate help and ease the whole process for you.
You can benefit from our services in Finchley, N3.
The advantages of choosing our company are innumerable, and apart from the qualified team you can be sure that the products we use are safe and cover all the standards of cleaning. Do not hesitate and contact us immediately. Don't postpone the cleaning, instead try the most effective house cleaning services in London.
| House Cleaning | Prices |
| --- | --- |
| Regular Cleaning | £20 |
| One Off Cleaning | £20 |
| Deep Cleaning | £22 |
Can I have a cleaning lady once fortnightly?
The Regular Cleaning Services can be organised on both regular and fortnightly bases depending only on the personal preferences of the client. What's more, no matter whether you choose weekly or fortnightly bases, we can provide the same cleaning lady for each session.
I would like to know if the cleaning lady can put the clothes out on the clothing line. The clothes will be ready every time for her to take them out of the washing machine.
Yes, she can definitely take the clothes and put the on the clothing line. Please be advised that the time for her to do this chore will be considered part of her cleaning time.
Can the cleaning lady use my detergents because my pet is very sensitive to most of the cleaning materials?
You can definitely provide the cleaners with your detergents and equipment. We prefer this method in most of the cases because for us what matters most are the individual preferences of the clients.
Can the cleaning lady do only the hoovering, dusting and ironing? I do not want her to change the linen or do my ironing.
The Cleaning lady always follows the list of tasks that you have provided her with. Ironing, changing linen and emptying bins are additional tasks that she will be happy to accomplish if you give her green light.
Domesic Cleaning Finchley, N3
Are you weary of using your weekends and evenings cleaning your house when you can be relaxing after the long week? Our House Cleaning services cover Finchley, N3 and the nearby localities. We value your time and your money, and have formed a house cleaning system to 'return your freedom wholesomely'. Let us give you affordable solutions to your house cleaning problems. You will realize the value of your time and your money just by hiring us and our quality services. Our specialized services in Knightsbridge, Chester Square, East Ham are offered weekly or scheduled for each day. Every house is priced earlier. Our dedication to your satisfaction and our safety measures are our success tools.
Regular Cleaners Finchley, N3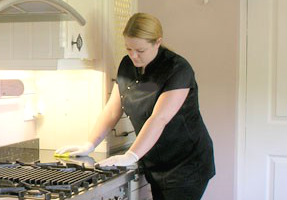 Centred in Finchley, N3, we are a celebrated professional house cleaning service provider. After mesmerising the entire nation with our cleaning services, we have recently moved in to the friendly town of Hounslow Central, Brent Cross, New Cross Gate. Here, will be offering its residents our much admired packages of house cleaning services at the lowest of rates possible. Our friendly staff and team of cleaning professionals will make sure that you get the highest quality of cleaning no matter what. All kinds of precautionary measures shall be taken at your house, since we believe that nothing comes first than the safety of the family.