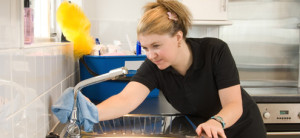 It's time to clean the house again. You would be very grateful if there was somebody who could give you a hand? Then you need us. Our company is engaged in house cleaning and has been servicing the district of Westminster, SW1A, London for quite some time. We have helped hundreds of Londoners keep their homes fresh and sanitised and we will definitely be able to tackle your place as well. One more property will not be a problem for us. On the contrary, it will be a pleasure for us. If you want, you can give us a call now.
| House Cleaning | Prices |
| --- | --- |
| Regular Cleaning | £20 |
| One Off Cleaning | £20 |
| Deep Cleaning | £22 |
Can I have a cleaning lady once fortnightly?
The Regular Cleaning Services can be organised on both regular and fortnightly bases depending only on the personal preferences of the client. What's more, no matter whether you choose weekly or fortnightly bases, we can provide the same cleaning lady for each session.
I would like to know if the cleaning lady can put the clothes out on the clothing line. The clothes will be ready every time for her to take them out of the washing machine.
Yes, she can definitely take the clothes and put the on the clothing line. Please be advised that the time for her to do this chore will be considered part of her cleaning time.
Can the cleaning lady use my detergents because my pet is very sensitive to most of the cleaning materials?
You can definitely provide the cleaners with your detergents and equipment. We prefer this method in most of the cases because for us what matters most are the individual preferences of the clients.
Can the cleaning lady do only the hoovering, dusting and ironing? I do not want her to change the linen or do my ironing.
The Cleaning lady always follows the list of tasks that you have provided her with. Ironing, changing linen and emptying bins are additional tasks that she will be happy to accomplish if you give her green light.
Domesic Cleaning Westminster, SW1A
If you are a resident of Caledonian Road, Charing Cross, Cadogan Square, then you have every reason to cheer for. After receiving thousands of requests over all these years, we have finally decided to come to this neighbourhood to wow its people with our amazing range of cleaning techniques and services. Our work precedes our name, however to those who might have missed it we'd like to introduce ourselves to be amongst the biggest and reputed house cleaners in the country. We are from Westminster, SW1A and have been practising within this industry long enough to know it inside out. Give us a call right now and experience our first- grade service.
Regular Cleaners Westminster, SW1A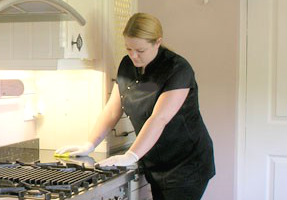 If you are sick with all of these house cleaners who work with random and old ways of house cleaning and want a cleaner who is fully trained with the technological cleaning tools and do his job with a discipline. Then you have to contact us to get such perfect and fully trained and advanced home cleaner, we provide professional, experienced and full trained house cleaning staff to different client all over the Westminster, SW1A London. We are providing our amazing and all time best cleaning services from a long span of time and now all of these service have a advanced mode just to facilitate you and serve you with the best.