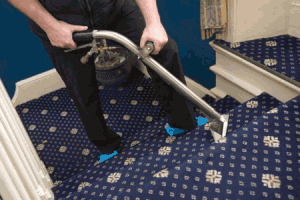 Best Cleaners London offers first class carpet cleaning services in Holloway, N7 London at the best price in your area. Homeowners often underestimate the importance of clean carpets. If you are one of the many people who think that carpets don't need to be cleaned regularly, then it is very likely that the carpets in your home are in a very poor condition.
Thankfully, there is still a way to fix this problem – just book the services of professional carpet cleaners. We offer a unique carpet cleaning service that is carried out by a team of licensed and experienced cleaning specialists.
Carpet Cleaning
Prices
Landing Carpet
from

£4

Bedroom Carpet
from

£23

Living room Carpet
from

£25

Upholstery Steam Cleaning
from

£30
Very friendly and comprehensive carpet cleaners that took into account al of my requirements, I will book again.
– Denis
When I saw the sparkling clean carpets I was literally shocked. This was the best carpet cleaning!
– Mariah
Many people have taken advantage of our carpet cleaning service through the years, and so far we have never disappointed a single client. We have an excellent reputation, and we are ready to do our best to satisfy your cleaning needs and maintain our perfect reputation in Holloway, North London.
Carpet cleaning – the most dull and annoying cleaning activity has haunted me for many years, but no longer, thanks to your excellent carpet cleaning services. Your technicians are great and very well-mannered and the results are fantastic. Thank you!
Being one of the most successful carpet cleaning service providers in a big city like London isn't an easy job, but we are doing our best to stay ahead of our competitors. We are constantly looking for new ways to improve our carpet cleaning procedures by increasing their efficiency and reducing their price. We owe our reputation to our devoted and motivated employees who do their best to meet the expectations of our clients.
Each one of our workers was chosen from a list of candidates, and we are absolutely sure that our employees are the best in the cleaning branch. All our workers have been properly trained to carry out a wide range of cleaning services, including our carpet cleaning in Holloway.
Most of them have several years of experience in the cleaning business, so they are familiar with most cleaning methods, products and equipment. Their rich experience helps them take the right decisions and provide the most complete carpet cleaning procedures in London.
Our workers have a flexible approach, so they treat situation in a different way. The best example for this is the multi-stage cleaning process in N7 Holloway they work with:
Inspecting the carpet and determining the most suitable cleaning technique and chemical
Inspecting stains, identifying their type and age, and picking the cleaning detergent that will be used to treat them
Applying the chosen cleaning chemicals to the carpet's surface
Running the steam cleaning machine
Inspecting the carpet's surface for any stains that survived the initial cleaning
Drying, deodorizing and grooming
Contact us if you need more information about our carpet cleaning service.
About Holloway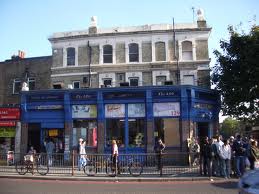 Located in the borough of Islington, Holloway is the inner city district. Holloway is at a few miles from Charing Cross toward the north. The place follows the Holloway Road line. The area of Nag's Had is situated at the center of Holloway. The district records the largest population among those in London and has a multicultural population.
As to the name of the place, there are a number of opinions. While some believe that the name merged from 'hollow' suggesting a 'dip', others believe it to have come from 'Hallow'. The origins, though disputed, carry their own significance.
Holloway was predominantly a rural area until the nineteenth century. However, with the expansion of London in the 2nd half of the century, the district became highly developed. Holloway underwent quite rapid a growth during the early 1900s, following which it became a much popular shopping center in the local area. The importance of road junction at Nag's Head aided this. This became a very significant hub for the trolleybus services.
In the present date, Holloway is an area teeming with population. In fact, the area has the highest density of population every square foot in London. It has developed into a business and shopping area. The well built roads connect Holloway to the surrounding areas.
The nearest among the London underground stations include Highbury and Islington, Caledonian Road, Archway and Holloway Road. The over-ground stations include Camden Road, Caledonian Road and Barnsbury, Upper Holloway, Highbury and Islington.